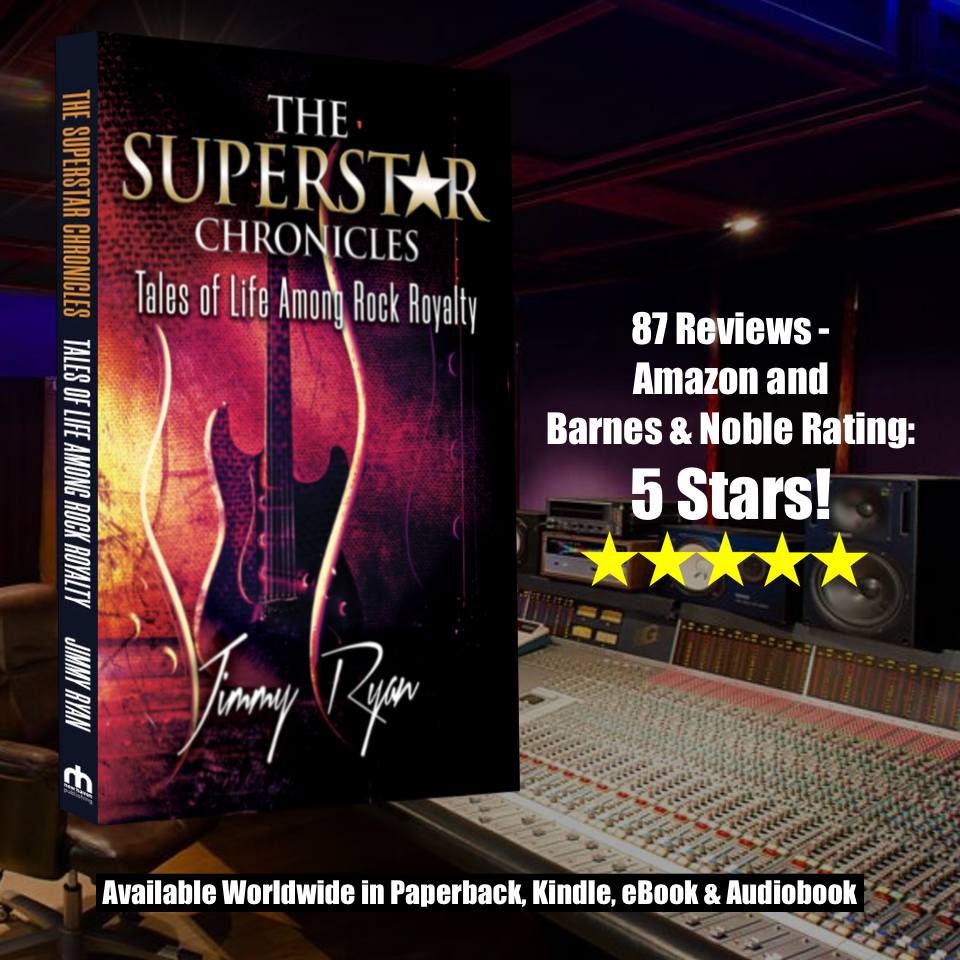 "IT'S 1971, AND AS THE POLICE SLIDE BACK THE BARRICADES, our limo forges a course through a sea of screaming fans to the private area behind the massive Central Park stage. There, the mood is electric. Roadies and sound techs scramble to set up. The air is filled with the hum of musicians tuning their instruments or gathering to run through last-minute details of the coming show. Clouds of smoke waft through the air while managers and agents scatter about anxiously. Video cameras swivel back and forth on their stanchions, ready to broadcast live, while rock luminaries like George Harrison, Art Garfunkel, and the headliner, The Beach Boys, amble casually about. My pulse quickens as I prepare to take the stage, feel the heat of the lights, and look out over the swelling crowd."
I have been here before, have felt the exhilaration and the nerves. Not at this venue but definitely on this scale in the five years prior, I found my way into the world of pop and rock music as an original member of the hit group, The Critters. Tonight, however, is different. My place onstage is not in the spotlight. That is reserved for our star, Carly Simon. Tonight, I will play behind her."
The Superstar Chronicles is an adventure told in a series of revealing, entertaining, sometimes hilarious, sometimes tragic tales that take the reader into the minds of pop stars, the shadier side of the music business, the struggle with setbacks, and the joys of success. From having three top-forty hits before he was twenty-one, to being an in-demand studio musician recording with hit artists, Jimmy Ryan tells about his early years with the Critters, sharing the playbill with pioneers of rock 'n roll like The Rascals, The Ronettes, Little Anthony & the Imperials, Jay and the Americans; and, later, collaborating and recording with Superstars such as Carly Simon, Cat Stevens, Jim Croce, Elton John, The Doors, Paul McCartney and many others. From partying at the Playboy Mansion to sitting alone in his apartment healing a bruised ego, Ryan shares the experience of over sixty years in the upper echelons of the music business.
The Superstar Chronicles is a story of transformation, of shapeshifting, as opportunities, the currents of life, maturity, and creative energy change course and evolve. It describes what it's like to be a touring and recording rock musician, a guitarist in the original Broadway production of Hair, a principal actor in the Tony Award-nominated Broadway play, Pump Boys and Dinettes, a producer and arranger, an award-winning composer for television, movies, commercials, major news networks, and international events; and, ironically, a national touring musician again in recent years with The Hit Men, a group of select musicians and first-ever recipients of the Road Warrior Award from The Musician's Hall of Fame.
The Superstar Chronicles is an insider's look into the people and business of the music industry. It examines how hit artists and their musicians handle stress, their humanity, frailty, insecurities, and neuroses. It chronicles one musician's lifetime in the profession, sometimes in the spotlight, more often behind it, and most often in the recording studio as a composer, arranger, musician, producer, and engineer. And, though by no means a tell-all hit piece, it instead employs humor, humility, occasional touches of gentle sarcasm, and masterful storytelling to craft a portrait of those who achieved stardom, their rewards, and their excesses, the alcohol and drugs, the emotional breaks, and self-destruction that befell so many, as well as the many who failed in its pursuit. It offers first-hand stories of record deals won, then lost to bloated egos, advertising jobs won, then lost to back-door payoffs, alongside heartwarming accounts of friendship, shared experiences, vulnerability, and trust. It affords the reader an insightful, candid, and introspective window into the author's psyche and those of the brilliant artists with whom he has worked – stories of turmoil and triumph, hope, passion, greed, and deceit, guiding each other through times when their worlds crashed.
The Superstar Chronicles is a deep and thoughtful story of personal discovery. It transports readers through the dreams of a young boy spinning 45s in his bedroom, negotiating family dysfunction, and risking everything by leaving college and the life planned out for him to pursue his relentless passion for music. From sock hops to record deals, to hits charting on radio playlists and appearances on Dick Clark's Where The Action Is, from the legendary studios of New York, London, and Los Angeles, to the stages of Carnegie Hall and London's Royal Albert Hall, or the quiet studio in his home, Jimmy Ryan guides readers on a journey most can only imagine. In doing so, he reveals the private demons that sometimes haunt him and his quest for spiritual and personal enlightenment. Ever mindful and never quite immune to the allure of stardom and fame, he nonetheless arrives at his most natural place of comfort, creative expression, serenity, security, and stability in an industry fraught with hazards and risk.
Ultimately, The Superstar Chronicles is a lighthearted and joyful narrative that documents important moments in rock history. At the same time, its colorful stories and collection of personal photographs evoke memories of youth, first kisses, concerts with friends, turbulent times of social change, and the delight of hits that made up the soundtrack of our lives. I invite you to take a first-hand look into the wonderful, often insane world of music through the eyes of a lifer, a musician who has found success and fulfillment by wending his way through a lifetime recording and performing with some of the world's most popular rock musicians and singers.
Available At: